Course Details & Refund Policy
The start date of the next Womb Medicine Woman Training is September 2020.
When you join The Womb Medicine Woman Training, you are eligible for a 60-day unconditional refund of any payments made – minus your non-refundable deposit. This policy begins on the 1st September (of the year that you start), and includes any payments made prior to then (excluding your deposit).
You will have 60 days from the 1st September to exit the course and provide us with a written request for a refund. We require that you take part in an exit interview with Melanie prior to releasing your funds. After 60 days, you are no longer eligible for a refund, and any requests made for one will not be honoured, under any circumstances.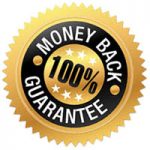 60 days allows you time to attend several online workshops, work through the first – and part of the second Medicine Bundle, participate in Moon Sister calls, have a 1:1 with Melanie and do some of the practices in the Library. By then you will have a good taste of what we're doing . It's also a time for us to evaluate your ability to do the work. We expect students to abide by the student agreement outlined in your student handbook.
We reserve the right to remove you from the course, at any point, if we determine you are not ready for the program or are not abiding by the student agreements. Should this occur within the first 60 days, your payments up until that point (excluding your non-refundable deposit) will be refunded, provided it is within the first 60 days.
If this occurs after the first 60 days, your right to a refund will be forfeited and you will remain obligated to make any remaining payments.
Your investment into The Womb Medicine Woman Training does not end with your financial payment. An investment of time and energy are required, and if you are selected to be part of the training program, you are expected to participate fully. It takes consistent work, commitment and steady practice. This is not a practitioner training that is full of information and practices that you will simply copy and implement. Whilst there are techniques, processes and practices that you can of course utilise, this is a deeply experiential training in which the first year is focused on your own healing process. 
Dates of The Online Workshops